The method by which desire for riches can be transmuted into its financial equivalent, consists of six definite, practical steps, viz:
FIRST: fix in your mind the exact amount of money you desire.  It is not sufficient merely to say "I want plenty of money."  Be definite as to the amount. (There is a psychological reason for definiteness which will be described in a subsequent chapter.)
SECOND: determine exactly what you intend to give in return for the money you desire.  (There is no such reality as "something for nothing.")
THIRD: establish a definite date when you intend to possess the money you desire.
FOURTH: create a definite plan for carrying out your desire, and begin at once, whether you are ready or not, to put this plan into action.
FIFTH: write out a clear, concise statement of the amount of money you intend to acquire, name the time limit for its acquisition, state what you intend to give in return for the money and describe clearly the plan through which you intend to accumulate it.
SIXTH: read your written statement aloud, twice daily, once just before retiring at night, and once after rising in the morning.  As you read -- see and feel and believe yourself already in possession of the money.
It is important that you follow the instructions described in these six steps.  It is especially important that you observe, and follow the instructions in the sixth paragraph.  You may complain that it is impossible for you to "see yourself in possession of money" before you actually have it.  Here is where a burning desire will come to your aid.  If you truly desire money so keenly that your desire is an obsession, you will have no difficulty in convincing yourself that you will acquire it.  The object is to want money, and to become so determined to have it that you convince yourself you will have it.
Excerpts from Think and Grow Rich by Napoleon Hill; 1937
Read Think and Grow Rich online:                  https://archive.org/details/ThinkAndGrowRichPDF_201802/page/n23/mode/2up
Self-Confidence Formula:  http://johnv7.ws/?p=237
Self-Confidence Formula*
FIRST: I know that I have the ability to achieve the object of my definite purpose in life; therefore, I demand of myself persistent, continuous action toward its attainment, and I here and now promise to render such action.
SECOND: I realize the dominating thoughts of my mind will eventually reproduce themselves in outward, physical action, and gradually transform themselves into physical reality; therefore, I will concentrate my thoughts for thirty minutes daily, upon the task of thinking of the person I intend to become, thereby creating in my mind a clear mental picture.
THIRD: I know through the principle of autosuggestion, any desire that I persistently hold in my mind will eventually seek expression through some practical means of attaining the object back of it; therefore, I will devote ten minutes daily to demanding of myself the development of self-confidence.
FOURTH: I have clearly written down a description of my definite chief aim in life, and I will never stop trying, until I shall have developed sufficient self-confidence for its attainment.
FIFTH: I fully realize that no wealth or position can long endure, unless built upon truth and justice; therefore, I will engage in no transaction which does not benefit all whom it affects.  I will succeed by attracting to myself the forces I wish to use, and the cooperation of other people.  I will induce others to serve me, because of my willingness to serve others. I will eliminate hatred, envy, jealousy, selfishness, and cynicism by developing love for all humanity, because I know that a negative attitude toward others can never bring me success.  I will cause others to believe in me, because I will believe in them, and in myself.  I will sign my name to this formula, commit it to memory, and repeat it once a day, with full faith that it will gradually influence my thoughts and actions so that I will become a self-reliant and successful person.
With all sincerity and commitment,
John Vance
Excerpt from Think and Grow Rich by Napoleon Hill; 1937
Read Think and Grow Rich:                                  https://archive.org/details/ThinkAndGrowRichPDF_201802/page/n23/mode/2up
Six Ways to Turn Desires into Gold: http://johnv7.ws/?p=245
.
.
.
https://www.facebook.com/john.vance.52012548 
.
.
.
Email:
gdicarlsbad@gmail.com
.
.
Multiple Income Stream

Links:
 Dec. 1, 2019
All safelist credit emails have their own unique characteristics. Some credit emails have a timer.  Some do not.  Some have an open limit.  Some do not. Some register credit immediately upon clicking the open link. Some do not.
Such unique behaviors from safelist credit emails make it harder to be as efficient as you could be. These specific characteristics require a closer look at organizing the credit emails you get from the various safelists that so many of us have become members.
I know that personally before I started quite recently using this filter, I would find myself  a little confused at times when clicking through the hundreds of emails from so many different safelists.  Since each safelist has its own unique design, especially where the credit link might be located in the email, that alone was making it difficult to acquire a rhythm when opening and locating and clicking on these different credit links.
Getting a rhythm is very important when you are a safelister as it helps you to get through your emails a lot quicker.  Having to open and click on so many different safelist emails did not allow me to get the rhythm i so badly need. Now going through each individual safelist's emails, I find it easier to get my work done a lot more quickly and I feel less stressed.
I also know that there are probably many of you out there already familiar with this approach and I say, good for you. But, for many of you who are not familiar with this approach to using this great Gmail filter, I am hoping I have helped you to learn more about it and that you will benefit, greatly.
If you have any ideas or tips that you would like to share with me that would help to make safelisting more efficient and even fun, send me an email. Just click below my picture in the upper right corner of this article and I will be happy to communicate with you.
Cutting to the chase, Gmail has a filter that you can use that puts specific emails in their own folder, or as they are known in Gmail, labels. Each unique safelist's credit emails will then go into its own label. This will make it easier and more efficient when opening your credit emails and clicking.
For example, the first thing you want to do is create a label for the specific safelist that you want to put in its own folder. I have three safelists that I put in their own labels.
Here's what I did:
First, you have to create a LABEL for each safelist. Since I want them to be as close to the top of the list as I can get them for easiest visible access, I title each LABEL.  The triple A puts the labels close to the top of my Gmail directory:
AAA Global Safelist
AAA Harmony Mails
AAA LAS [for Leased Ad Space]
I have created filters for these three safelists because they all have actions I have to take that are distracting and interfere with the other safelists emails I have in my overall group of safelists. Example: Harmony Mails only allow 3 open emails, so I have to interrupt my clicking after I have opened 3 emails. With its own label, I will only be focused on Harmony Mails and it will not be so distracting.
For Global Safelists, I sometimes have to go to their website to click for a cash bonus, another distraction.
And, for LAS, [Leased Ad Space] I am regularly either having to click on a captcha form to verify I am real and waiting for 2 timers, thus its own label is helpful.
Above each individual email in Gmail, you have little tags for various actions you can take on each email:
archive   Report Spam   Delete Mark as Unread Snooze Move to labels
At the end of this list is labels – to the right of labels are three small dots, one atop the other. Click on these three dots and then click on Filter messages like these. After you reach the next page, just go to lower right and click on Create Filter.
Then, on the page that opens, check the box on the left that reads Skip the Inbox. Then, go down the page and put a check in the box to the left of Apply the Label and click the down arrow to the right of where it says Choose label.
You then want to select the LABEL you want all future emails from this safelist to go into.
After you have chosen the LABEL, go to lower right and click on CREATE FILTER.
Any emails from that safelist that are in your inbox right now will not go into this label, but all future emails will go into this specially created label. Same actions I describe here will apply to any other specific filters you create for any other safelists.
I hope this will help you in organizing your safelists in a more efficient manner. I have many more great tips I will be sharing with you in upcoming articles about safelisting.
Thank you for reading this and Happy Safelisting!
Here are some helpful resources on creating the list filter I am describing here. I hope these will be of help to you.
How to make Emails go to a Specific Folder Label in Gmail  https://windowsreport.com/gmail-how-to-make-emails-go-to-a-specific-folder/
Send Email Directly to a folder [label] in Gmail                  http://www.viziblee.com/send-email-directly-to-a-label-in-gmail/
____________________________________________________________
Author is a Team Leader in GDI Team Elite. Coaches people and helps them to get their first 6 paid GDI downline members.
There is no cost for this service. http://buildabizonline.com/kk70
"No business person is worth their salt . . . who does not have their affairs so expertly organized that they cannot drop them at a moment's notice and leave for parts unknown."      --- Burton J. Hendrick, The Life of Andrew Carnegie, vol. I, p. 138
 If you don't find a way to make money while you sleep, you will work until you die."                   - Warren Buffett Jul 20, 2018  

  How are you this week my friends?   .   [ADD SOME COMMENTS and then YOUR STATS BELOW:] This week I want to share with you ...     This week we had  subscribers,  persons asked for links, people emailed me back and  signed up!    Congrats to our newest member: ! 🙂 .   Congrats to everyone who...[add comments]   .  
This Weeks
Hit Counts
00-00-19
.
Here are the hit counts from 00th September to September 00th for all those who are generating hits. If you meet the weekly requirement of getting at least 1000 hits using your team link, you will get your 6 over the course of time".
We would prefer you get your hits from safelists sites because we have documented evidence that we are getting good quality signups from Safelists.
This is NOT true for Traffic Exchanges.  Although some Traffic Exchange (TE) sites may get our name out there and may have some use as far as "branding", (The list of TE's inside TE Profits are better) we would suggest that you use your time wisely.  SOME TE's are a complete waste of time and money. .
The key is to advertise particularly at safelist sites, everywhere you possibly can.
All those in my group even with zero counts will still get the team emails as always and the stats
will be reset every Saturday afternoon or evening, Pacific Standard Time.
johnv7 – 0
10roger4 -- 0
bywide -- 0
gramos777 -- 0
stalian -- 0
teamplan -- 0
219janco - - 0
exxtramony - - 0
.  
TOTAL TEAM HITS: 00,000
We beat our highest score this week! Congrats Team!
 2 weeks back: 00,000
4 weeks back: 00,000
 See Full Team Site Here
Site MENU Here
.

 Ambitious?
 Want to be a team leader?
 Want to see what Step you're on?
 Want to find out more about GDI Team Elite and how to create six figures online?
 Want to go to the Team Store?
.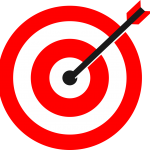 Click here for the MENU.
Team Support:
  Click on Subject Titles:  [USE THESE PAGES FOR YOUR OWN OR CLICK AND UPDATE ALL THESE PAGES IN YOUR SPARE TIME WITH YOUR NAME, INFO, LINKS ETC. GIVE ALBIE CREDIT IF DUE.]   .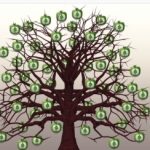 Weekly Team Hits   (If you reached Step 4, your team hits are...) .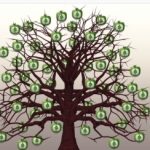 Weekly Team Activity (congrats to...) .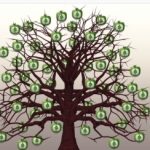 Team Photo Page (see yourself...) .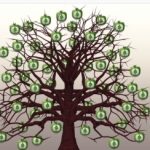 Team Store (going on vacation or need..?) .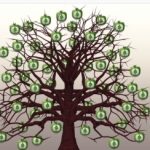 TRAFFIC (the best sites and advice on traffic...) .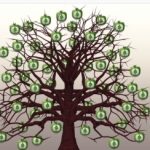 Helpful Team Topics (How long to become team leader..?) .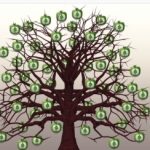 Motivation  (Why are things so hard..?) .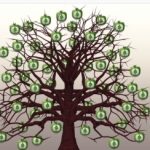 Sixteen Steps (How do I get the First Step..?) .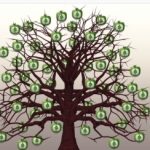 Steps To Six Figures (Is it really possible..?) .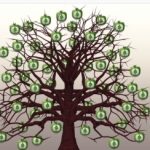 Mentors Program (See what a mentor will do for you!) .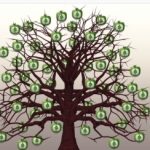 Team Leaders Duplicatable Site (Your own team page has been created for you! See more details...) .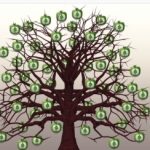 How do I add HTML Code to my Page?  (See details...) .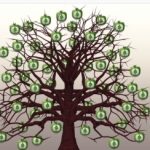 Home  (See Full Year of Team Pages)
Come See

Pictures

of Your Team
  [ADD YOUR ADS BELOW:] .

Make Money with Clickbank

.
STEPS TO SIX FIGURES TIP #2:
It's also important to realize that buying assets will eventually help you financially. As you can see, I bought Truckload of Ads for a one time fee of

$10

a month or two ago and I am able to use all the great promo codes to expand my advertising base as well as use the affiliate products in my website funnel and in my

Team Elite TRAFFIC CLUB

Funnel, as well.
You can see my Weekly Special

here

.
(You will NOT have to subscribe). 
I have a Weekly Special that I connect to my GDI

landing pages

when people subscribe to our mailing list that will share traffic secrets with them. Learning to use multiple funnels is a key to moving toward Six Figures.
Getting to Step Sixteen and understanding how multiple funnels work is important. You can see "My Six Figure A Year Plan"

here
​.
Important Note: If you liked this article, let me know or if you need help, please email me back and we'll make it happen. I wrote this article for you! 
,
Always remember that building a team, or learning internet marketing is a thing of value and takes time to build. Don't fall for the "get rich quick" scheme you see so often out there!
.
 ~John
.
.

.
[HAVE ANY TRAFFIC TIPS YOU WANT TO GIVE YOUR TEAM? ADD THEM BELOW WITH A LINK TO ANY TRAFFIC SITES:]
I would like to share the Safelists I find that work best for me:              http://johnv7.ws/?p=32
I will be writing and publishing articles very shortly that will explain the important details about the safelists that I am using. This information I publish will help you as a team member and as a "safelister" in becoming much more efficient when you are clicking for credits.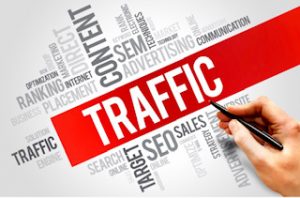 HEY EVERYBODY!
LOOK HERE!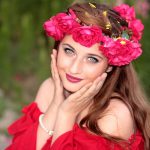 .
(I Mean below)
OUR NEW DIGITAL STOREFRONT
with 10,000 information products is now OPEN!!!
 

[USE THESE ARTICLES OR CHANGE THEM SLOWLY TO BE YOUR OWN WITH YOUR LINKS:]
Here's the link to my web pages to find additional
HELPFUL ARTICLES
 I really care about your success!
.
"Formal education will earn you a living but self education will earn you a fortune." Jim Rohn. 
~John~
cell: (760) 798-6960 [text only, please]
gdicarlsbad@gmail.com
.[ADD YOUR OWN AD BELOW:]
.Adad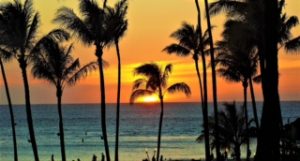 Thinking about a vacation! Get your FREE $200 VIP Card TODAY by clicking Here.
OR
If you like watch this short video and if you can say "No" at the end, well give you $1000 worth of hotel savings. Go here!
These will give you the BEST Hotel rates available with Taxes already included! 
To your success!
~John Vance~
REQUIRED EARNINGS DISCLOSURE:  Any statements of particular income amounts, or any experiences shared by the individuals in this email or on our website are exceptional and likely do not represent the typical results. 
Hello!
My name is John Vance and I am from California!
Anyway, we are happy to have you on our team!
THANK YOU for joining!
Below explains how our GDI Team Elite works.
I will be sending the other emails to you on what
we need to do to get your business to start growing,
tomorrow.
This is the first of those emails to help you learn how
this all works.
Please go at your own pace while going through them.
If there is something you do not understand, please
ask me.
Below is an attachment of what we send to all new
members.
Please whitelist (add to your contacts) the email
addresses below:
Email: gdicarlsbad@gmail.com
Contact name: John Vance
In Gmail, simply click on the drop-down arrow at the
top right of this email and select:
Add mailto:gdicarlsbad@gmail.com to contacts list
(this will vary in other email providers).
Once you have added the email address to your
contacts, simply click the link below and send.
mailto:gdicarlsbad@gmail.com
I will be sending you additional information on
how to get started, later on today.
Look for these emails with these Subject Lines:  
Welcome to GDI Team Elite and Here is Your Team Link
GDI Team Elite – Tips and Advertising Information
GDI Team Elite News+Ad Copy
Team Elite Banners to Use
More things I Need to Tell You
Please read all of the information and save all of the
emails we send to you.  That way, you can look at them
anytime you want. 
There are a lot of advertising suggestions and links
in these emails. (Look in your spam folder if you
think you haven't received them).
The advertising emails have sites [links] in them
that our team members use every day to promote
their team splash page. 
These emails can be a little confusing when you
first join. 
Please do not think you have to join all of the
advertising sites in them.   Any time you need 
additional advertising information,  just get in
touch with me.
Your personal Team Elite tracking link will be
provided to you in the next email.
While you are waiting for us to create your team
link. you can take a look at the brief description
of how our team works!
This is an explanation of how the Team Elite system
works!
You join our team – Our GDI Team
We place you in a collective advertising
system/rotator – FREE!
Everyone in the rotator, in groups of 6 or more,
advertise together.  There are several common splash
pages that are promoted to gain prospects.
To be eligible for signups, you will need to maintain
1000 hits or more every week.  You must also be
communicating regularly with your team leader.
Your team leader monitors your hits. If you aren't
hitting your weekly quota, it will take longer to get
your signups.
If you do your share of the advertising, you will get
your first 6 signups in the course of time.
So, team advertising benefits all team members.
Your team leader coordinates everything, and works
very hard to get you started.
Once you get your 6, we will then teach you how to
become a team leader.  We will help you set up your
own rotator and then you will be off and running,
exploding your business.
We will never abandon you. We will always help
You. We will always train you.  We will always be
there for you.
We have no competition out there, nobody. There is
absolutely nobody that offers what GDI Team Elite
offers for FREE!
Most people cannot market GDI effectively on their
own! That's why we are here for you 100%.
Best Regards,
John
GDI Team Elite will make your life with GDI, successful!
Ideal Opportunity                                                                                                                          I am only now beginning to realize the magnitude and scope of  Global Domains International and this fantastic business opportunity.
Easier and Organized                                                                                            Combined with GDI Team Elite, I can see the potential for earning money with this program in a much easier and organized way.
Cooperation and Teamwork                                                                                Imagine this if you will. How much easier and how much more successful you will be in GDI in a quicker amount of time by working with a group of cooperating like-minded team members instead of working alone.
Personal 1 on 1 Coaching                                                                                                  And, the plum in the pudding is that you also have your very own one on one personal mentor to walk you step by step [sixteen of them, by  the way] down the path to success.
Working Together                                                                                                  Let's put it this way: Instead of promoting your GDI business alone, with GDI Team Elite, you may have up to ten [10] or more associate team members promoting your business with you and personal guidance from your very own private mentor.
Succeeding Together                                                                                              Don't you think that your team associates and your personal mentor will help you get your six [6] members much more quickly?  Of course they will. And, of course, you will be right in there with your team doing the same, helping one another to succeed.
Sixteen Steps of Guidance and Training                                                        There are Sixteen Steps in the GDI Team Elite program that you will  have to go through and, by Step Nine, the focus will then be on all team members helping you to get your first six [6] members.
Promoting Your Business                                                                                    Up until that moment, you will have been earning credits and posting ads that have been helping to attract new GDI members for other GDI Team Elite members. It's called TEAMWORK and it does work,  for all Team Elite members.
Patience and Commitment                                                                                  Success does take time. GDI is NOT a get rich overnight business and if you have the patience and commitment to go through the process of learning, and that can take up to six months, quicker if you are a faster learner, you will be getting your six downline members before you know it.
Communication and Cooperation                                                                    Also, to really succeed with any team, there must be communication and cooperation with each other as team members. If you communicate and you have that needed patience and commitment, you will be successful.
Teamwork                                                                                                                Personally, we want you to be successful in here and to do that, we want you to know that we all need to communicate with one another, that we can work together efficiently to reach your success. To be real "team" leaders and "team" members.
Send Me Your Comments
Anyway, no more to add at the moment. Just keep an eye on my blog for helpful ideas. Same goes for you. If you have any comments that you believe would help us become more successful as a team, please let me know.
Contact Me                                                                                                                                                                        And, if you haven't joined our team yet, click here to learn more: http://buildabizonline.com/le65
Most Cordially,
John Vance GDI                                                                                                                                                              Team Elite Leader                                                                                                                                        gdicarlsbad@gmail.com                                                                                                                                                  [760] 798-6960 [Please Text or Send Email]
Hello, My name is John Vance and I would like to welcome you to my WordPress blog! With Global Domains International, anyone (including you) can create and host their own WordPress blog at their own custom .WS domain. In addition to my WordPress blog, I also have access to the following products:
Global Domains International is the official registry for all .WS domain names.  When I began my 7-day FREE trial with GDI, I selected my own personal .WS domain name to use in conjunction with all provided services, such as hosting my own blog, website, and using truly personalized email.
---
GDI WebMail allows me to use my own domain name as my email address and I can access my email through my account from any Internet connection in the world!
Instead of using a long and difficult to remember email address like mwalker554878@yahoo.com, I can use johnv7@johnv7.ws.                    For example you could have Sally@Smith.ws and each person in your family or business could use your domain name as well such as Bill@Smith.ws etc., with up to 10 email addresses!
---
Professionally designed by graphic artists, these WebSite templates give you the foundation for building your own personal site. There is no programming or complicated coding, simply follow the easy-to-use instructions to create a dynamic and professional WebSite!
I can create my site quickly, then make changes if I'd like, or I can spend several hours creating the perfect site for myself. I also have 24/7 access to my WebSite's control panel and can make changes at any time and as often as I'd like! I can also view the changes before I publish them to the world.
---
For more advanced customers, you can take advantage of our hosting service. This allows me to build a site from scratch bypassing some of the user-friendly restrictions built into the previously mentioned SiteBuilder option. This allows me to build a custom WebSite just as I want it, then upload the files to GDI's servers. Hosting gives the ultimate in flexibility!
GDI has scoured the web looking for diverse open source services that are powerful but don't require excessive technical know-how. They are continuously adding new plugins. Current Plugins include:
WordPress

Drupal

phpBB

Coppermine
---
In addition to receiving awesome products, there is also an income opportunity for those who are interested!
Global Domains International, Inc. is the worldwide domain name registry for all .ws (Dot WS) domain names. Our product is an incredible $10 per month package that includes your own domain name, hosting accounts, and up to ten email accounts, plus an easy-to-use online web site builder that will allow you to get a professional looking web site on the web as quickly as possible. And the best thing is, you can try out everything we have to offer, starting today, for FREE.
The domain industry is exploding! Industry experts predict that over 500 Million domains will be active annually within the next ten years. GDI has no competition in the network marketing industry. We are the only company that has the ability to market our domain names through the power of network marketing, and we're willing to pay you very handsomely for helping us get the word out worldwide. There are no geographical or income limits with GDI.
Ways You are Compensated
5-Level Uni-Level Compensation
This is our standard compensation plan that ALL affiliates qualify for, even those who are still in their free trial period. Basically, you are paid $1 per month, per domain, that is registered in your 5 level network. A uni-level compensation plan is the most simple plan in network marketing, and is the key to our quick growth.
You are not limited by width. You can refer as many people as you want to, and so can those people that you refer, and so on.
Here's an example. You refer 5 people to our product/program. That pays you $5 per month. No big deal? Hang on, you'll see the power of this. Each of those 5 people then refer 5 of their own, so you're now getting paid an additional $25 per month on your 'second level'. Each of those 25 can refer as many as they want, but for consistency we'll say that they refer 5 each, as well.   That's $125 in monthly commissions on your 3rd level. If the trend continues, you'll have $625 in monthly commissions on your 4th level, and $3,125 in monthly commissions on your 5th level.
That's a total of over $3,900 in monthly commissions for referring 5 people, and then teaching those people how to do the same and assisting them in growing their own organizations. Keep in mind that no one is limited in how many people they can refer. Some of our affiliates personally refer hundreds of other affiliates. Just a couple of these "go-getters" in your organization can really blow your income off the charts.